(Switch) Superbeat Xonic EX
WIIU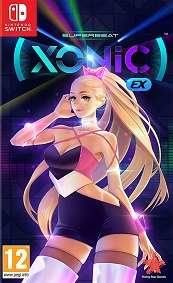 Superbeat Xonic EX is a revolution in rhythm action gaming. High speed intuitive gameplay mixes with spectacular soundtrack featuring both popular songs from the Beatcraft series and all-new tunes. Local and worldwide leaderboards let you pit your talents against players around the globe.
Four modes of furious beats: Laid Back, Challenging, Frantic and Endless. Rhythmaction gaming evolves!
Buy (Switch) Superbeat Xonic EX on WIIU