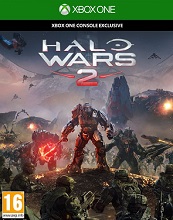 Rent Halo Wars 2 on XBOXONE





RENT IT
Released: 21 Feb 2017
Genre: RPG / Strategy

Halo Wars 2 delivers real-time strategy at the speed of Halo combat. Get ready to lead Spartans, Warthogs and other classic Halo fighting forces in a brutal war against a terrifying new enemy on the biggest Halo battlefield ever.
Leave a review


I adored Halo wars 1... This game is deffo up there on my top games as its the only game these days that give a command and conqueror style play. I love it, If your a halo fan and a strategy player then look at this

Great game, cut scenes are excellent but i found the game to be short. Nevertheless the multiplayer modes were fun.

Outstanding.