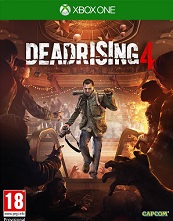 Rent Dead Rising 4 on XBOXONE





RENT IT
Released: 06 Dec 2016
Genre: Action / Adventure

In Dead Rising 4 It's the holiday season in Willamette, Colorado and a mysterious outbreak has overrun the Willamette Memorial Megaplex Mall and surrounding town with dangerous and deadly predators. Join Frank West as you explore a vast, open world sandbox filled with dangerous new zombies and a million ways to kill them as you seek to uncover the truth behind the outbreak - or die trying.
Leave a review


great game

really worth playing

Good game, ridiculously easy, but very addictive. You just get lost slaying zombies which can be repetitive but the zombie killing is endless. Storyline is decent too.