Killzone Liberation PSP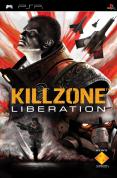 Killzone: Liberation, this all new action packed instalment in the Killzone series, has been developed specially for PSP and will feature a new intelligent third-person camera system - ideally suited for handheld gaming.


The story follows the conclusion of events in the first Killzone, with the battle against the Helghast still raging on. In Southern Vekta, the rules of war have been cast aside with the Helghast General, Metrac, employing brutal measures in order to seize the initiative. Returning as Templar, your mission is to undertake a covert operation to save hostages captured by Metrac ...whilst ISA troops continue the fight for liberty...
Rent Killzone Liberation on PSP

Buy ex-rental and earn 12 points
Reviews





An enjoyable game and well put together. Killzone on the PS2 was a good FPS game and they've changed the view for the PSP version so its almost top-down. It plays well with good controls and plenty to keep you occupied.