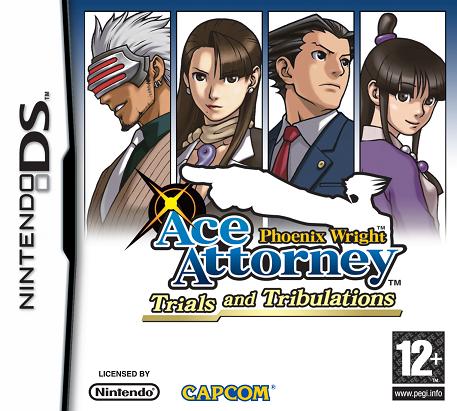 Rent Phoenix Wright Trials And Tribulations on Nintendo DS





RENT IT
Released: 03 Oct 2008
Genre: RPG

Throw yourself head-long into a captivating courtroom drama in Phoenix Wright: Ace Attorney - Trials And Tribulations, the fourth release on Nintendo DS for the Ace Attorney series. Trials and Tribulations once again sees you taking control of super-slick lawyer Phoenix Wright as you try to prove the innocence of your clients by poring over evidence and picking holes in inconsistent witness testimonies.Controlled almost entirely by tapping icons on the DS Touch Screen, the game puts you in charge of Phoenix as he gets involved in five brand-new trials which all feature the series' trademark humour and answer questions about the ace attorney's eventful past. Before trials you'll have to visit crime scenes, interview witnesses and gather evidence during a point-and-click investigation phase. Then, it's showtime as you enter the courtroom and present your findings to the judge whilst cross-examining witnesses.Along the way you'll meet a cast of colourful characters, including Phoenix's psychic assistant, Maya Fey, and the vindictive prosecutor Godot. You can even step back in time and play as Phoenix's mentor Mia in her days as a rookie lawyer, defending a very special client who is framed for murder. Other trials will stretch your courtroom abilities to the limit as you unravel a complex jewel theft and even track down a Phoenix Wright imposter!
Leave a review


Awesome, just awesome

I really enjoyed this game, although it got a bit repetitive towards the end.