Ravens Cry PS3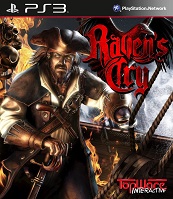 Raven's Cry is a dark action-adventure that will challenge the image of pirates in popular culture.
Game events are seamlessly interwoven with historical ones to create an authentic, thrilling narrative.
The game begins when Christopher Raven embarks on his vengeful quest to track down and kill the men who murdered his family.
Rent Ravens Cry on PS3

Buy ex-rental and earn 79 points