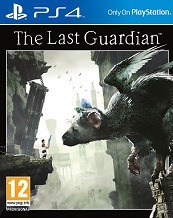 Rent The Last Guardian on PS4





RENT IT
Released: 09 Dec 2016
Genre: Action / Adventure

In a strange and mystical land, a young boy discovers a mysterious creature with which he forms a deep, unbreakable bond. The unlikely pair must rely on each other to journey through towering, treacherous ruins filled with unknown dangers. Experience the journey of a lifetime in this touching, emotional story of friendship and trust.
Leave a review


A nice game for a weekend. Really feel a bond between yourself and Trico.

Love this game. Been waiting ages for it and it was well worth the wait

An excellent emotive game with serious character. Shame about the controls but putting up with them is absolutely worth it. A rare gem.