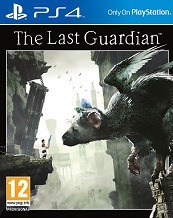 Rent The Last Guardian on PS4





RENT IT
Released: 09 Dec 2016
Genre: Action / Adventure

In a strange and mystical land, a young boy discovers a mysterious creature with which he forms a deep, unbreakable bond. The unlikely pair must rely on each other to journey through towering, treacherous ruins filled with unknown dangers. Experience the journey of a lifetime in this touching, emotional story of friendship and trust.
Leave a review


Wonderfully touching at times, frustrating at others. Much like having a real pet actually

Beautiful concept, great soundtrack. Too bad for the camera glitches

Something a bit different but in essence a platform puzzler. A couple of puzzles are a bit obscure and need googling. Main character art style is cartoonish but still a good looking game.