XBox Games UK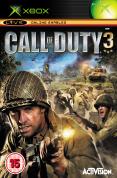 As UK gamers ourselves, we wanted a cheaper alternative to buying XBox games. We wanted to play more for less, to try out other XBox games that maybe we wouldn't have wanted to buy. Boomerang Rentals have a massive selection of XBox games available to rent online in the UK. Being on the cutting-edge of UK gaming means we will always have the latest games as they arrive here. Discover the Boomerang experience and join our 21 days trial!
Click Here to view our XBox Games Range.
XBox Video Games to Rent Online
Our XBox game rental prices start from only £7.99 per month and you may keep the game for a a full months quality gaming for before returning this. So what are you waiting for? Click Here to view our membership packages.
Having massive stocks ensures we can deliver your games within 24 hours. We like to make your rental experience simple to join, delivery direct to your door, convenience and value!
Click here for your Free 21 Days Trial and discover a unique gaming experience!
Rent XBox Games
Whichever Xbox 360 game you are looking for you are sure to find it here. If we do not have the game you require please contact us and we may be able to get this for you.
For our XBox titles, use the links below:
Also check out our XBox games to rent in the following categories:
Click here to view our superb range of XBox Games and rent the game you want now or click here for your Free 21 Days Trial!
XBox One
In November 2013, Microsoft will be releasing the newest addition to its range of XBox consoles, the XBox One. Keep your eyes peeled on Boomerang for the lastest releases on this fabulous new console.