PS2 Games From Boomerang Rentals UK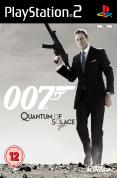 Boomerang Rentals are a leading PS2 rental games company in the UK. We have a massive stock of all games including various playstation 2 games or PS2 games as they are known to "savvy" gamers. Boomerang have a massive range of playstation games in all different categories from platform games, adventure, racing, fighting and shoot em ups, all this from only £7.99 per month!
Click here for your
Free 21 Days Trial
and discover the Boomerang experience!
Cheap PS2 Games Online
If you are looking for the lowest cost playstation (PS2 games) to rent online you have reached us. Boomerang Rentals online shop offers playstation games on our rental packages. We make it very simple for you to get the game you want without shelling out pounds only to find the game you have chosen is not very appealing. You may rent our games for a whole month and simply return them when you are done.
Boomerang are so confident you will join us that they offer a Free 21 day no obligation trial so you may try us out beforehand. No other company offers this at the moment.
Click here for your Free 21 Days Trial and discover the Boomerang experience!
Please visit our website to see our superb range of PS2 Games and rent the game you want now.