Tom Clancys The Division
XBOXONE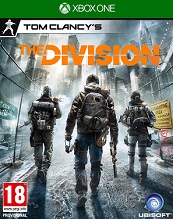 A devastating pandemic sweeps through New York City, and one by one, basic services fail. In only days, without food or water, society collapses into chaos. The Division, a classified unit of self-supported tactical agents, is activated. Leading seemingly ordinary lives among us, Division agents are trained to operate independently in order to save society. When society falls, your mission begins.
Buy Tom Clancys The Division on XBOXONE
Reviews





Worth a look for the unique experience but a little repetitive after a while. Game comes alive in coop play defiantly best with friends (or randoms)





Never really been into tom clancy games, but after playing this one it has changed my mind! After about an hour was really into it! Some great co-op missions too! Dark zones can be quite annoying though!





Really good game





Loved it, great game





Great game.





Great game, definitely a must have game





Amazing game





Very interesting Shooter RPG game.