Rent XBox 360 Games Online
Online XBox 360 Games To Rent Now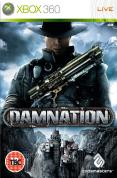 Click here for your Free 21 Days Trial and discover the Boomerang experience!
As UK gamers ourselves, we wanted a cheaper alternative to buying XBox 360 games that meant we could not only play for less, but also try out other superb XBox 360 video games that maybe we wouldn't have wanted to buy. Imagine as well if we bought a whole range of games, only to find the console became obsolete and you needed to buy all new games for the new console! The XBox 360 is a great new console, but one day it will be superceded--making online XBox 360 game hire the best option by far and not only that you are saving hundreds of pounds too into the process.
Hire XBox 360 Games Online 24/7
Of course, you can hire video games from video stores in the high street, but we have always felt that only being able to keep it for just a couple of days, combined with their late fees didn't offer good value, so online game rental seemed the answer! So we decided to launch Boomerang which is an online shop open 24 hours a day, 7 days a week, so you order when you want too – basically it's the service we always wanted – and our customers certainly agree! click here to see our reviews.
XBox 360 Games Rental
Boomerang Rentals has literally hundreds of XBox games so you will be definitely spoilt for choice. We also carry in stock a fantastic range of titles and all the new releases, and the number is increasing every day. Have a look on our Xbox 360 range and choose the game you want now - from only £7.99 per month!
Click here for your Free 21 Days Trial and discover the Boomerang experience!
XBox One
In November 2013, Microsoft will be releasing the newest addition to its range of XBox consoles, the XBox One. Keep your eyes peeled on Boomerang for the lastest releases on this fabulous new console.
Please visit our website to see our superb range of Xbox 360 Games and rent the game you want now.