The Nintendo Wii games console has revolutionised the gaming industry with their family friendly games and simply to us remote controller, even the grandparents can play and still have fun while keeping up with the young un's. Boomerang Rentals have a wide range of Nintendo wii video games for rental to appeal to everyone with hire packages from just £7.99 per month.
See our superb Nintendo wii range here and become a member now.
Click here for your Free 21 Days Trial and discover the Boomerang experience!
Cheap Wii Games to Hire Online UK
Boomerang Rentals have a superb selection of cheap wii games to hire. As one of the premier UK online video games rental services, Boomerang was very keen to ensure we had a comprehensive range of the new Nintendo Wii platform games available from the very first day of the Wii Console Launch to add to our growing portfolio of games.
The people who work here are also keen gamers, having owned or played on every format since ZX Spectrum, and we certainly did not want to miss out on the superb Nintendo Wii.
Cheap Nintendo Wii Games Hire
We have a wide selection of nintendo wii titles to choose from which suit everyone from ages 3 years and upwards. If you wish to hire out our games to keep the kids happy during the holidays, this is your perfect opportunity to do so. On the other hand if you want to play bowling, golf or tennis games with your friends, Nintendo wii is the most fun you will have while stopping indoors.
Wii Game Rental Categories
Boomerang Rentals have lots of different categories to suit everyone, we stock all the latest games to ensure fast delivery of your order. Please see our rent Nintendo Wii games page to view the full range of titles we have, or use the links below for our recommendations for the best Nintendo Wii titles and up to date information, or simply sign up here and get started with our FREE no obligation 21 days trial
Click here for your Free 21 Days Trial and discover the Boomerang experience!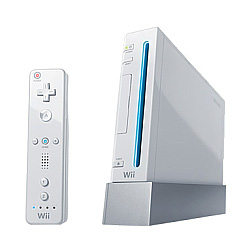 Also try these game categories:
Please visit our website to see our superb range of Nintendo Wii Games and rent the game you want now.